Chris knew nothing about his ancestry beyond his grandparents, so I have been researching it. It's pretty interesting. His ancestors have been living on the American continent country since Jamestown, and it looks like he has bloodlines converging from several different royal families. I realize this is important to some people, though the United States of America is philosophically founded on notions of equality. And I, too, believe in equal rights, regardless of one's bloodline or background.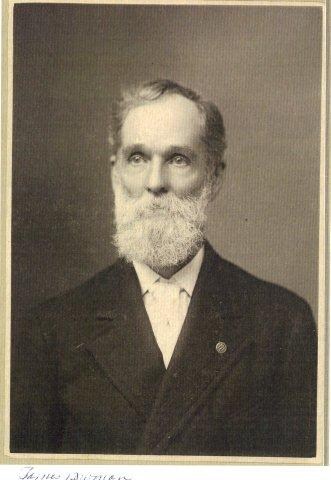 Alf is King Alfred. Fork is Sweyn Forkbeard. I'm still working it all out. Further up the line, Chris' is the first son 10 generations back to Somerset, England. He is also the 27th grandson of William the Conqueror.
The golden spike is connected to Chris' 2nd grandfather, James, who was born in Indiana 1846 and died in Stanislaus California 1923. Stanislaus is in "gold country," not far from Palo Alto, Leland Stanford's home.
The photo I have of James Newman shows a dignified and even prosperous-looking man. In contrast, Chris remembers his parents and grandparents struggling financially. During the depression, the Newmans picked fruit in a Cowlitz Washington community called "Rainbow" for pennies a day. Chris' paternal grandfather, Ogden, came to Rainbow from Henry Indiana, while Chris' grandmother, Eunice Wonser, was born in Pawnee, Kansas.