Cry to the angels
And let them swallow you
Go and part the sea, yeah, in Malibu
– Hole Malibu 1998
First I thought that Mudhoney had instigated the blacklisting of Chris Newman in 1986 after stealing his signature Big Muff / Small Clone / Wah / Fender Twin set up. That was until I saw that Kurt Cobain was already writing about the blacklisting (86'ing) and the imitation (Clone! Clone! Clone!) in his 1985 Fecal Matter cassette.
So I wondered if the blacklisting went back to 1981. Chris freaked out after Napalm Beach's gear was stolen out of a van after a Portland show with X. The gear was located and returned a few days later with the help of a teenager named Sean Croghan, who's band released a single on Sub Pop many years later.
After that night in 1981, Napalm Beach received a letter of rejection for "unprofessional behavior" from X's management. Now I believe it was another set up, another of many manufactured "bad breaks." I was stuck on the X incident as the origin of the blacklisting for a while, because, well, just look at the band name!
But Malibu, Malibu, Malibu the songs kept singing. So I time-traveled to Malibu 1974 and found something that appeared to be a "smoking gun": a bowl of drunken cherries served by a woman named YOLANDA (a Greek word for the color violet or an orchid with long "arms" on its petals). Now my presumption was that Chris was a rowdy 21 year old boy in the wrong place around the wrong people eating the wrong fruit at the wrong time.
But you know what? Now I think there is even more to it.
Remember how in the 1968 movie Rosemary's Baby, the witchy couple curse Rosemary by coercing her to wear stinky "Tanis root"?
What exactly is Tanis root?

Is Tanis root a real thing? No. But Tanis was an important city in ancient Egypt.
Tanis is to be where baby Moses was found floating in the reeds, another connection ("Come part the sea") to the Hole song, Malibu. (Wikipedia: Tanis).
The tomb of Pharaoh Psusennes I, aka The Silver Pharaoh, was discovered in Tanis in 1939. The Silver Pharaoh was the third king of the 21st dynasty of Egypt, ruling from Tanis between 1047 – 1001 BC.
Also set in late 1930s Egypt was the 1981 film Raiders of the Lost Ark, where Tanis turns out to be the resting place for the Ark of the Covenant, which, as you recall, was hidden in a secret, snake-filled chamber called the Well of Souls.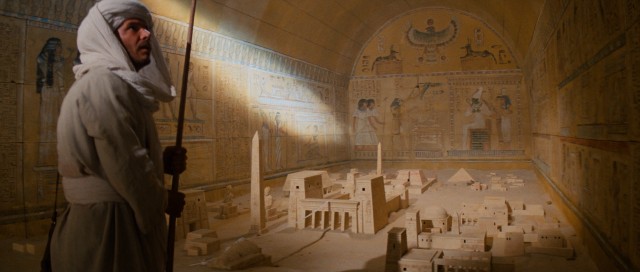 In Rosemary's Baby, the couple pushing Tanis Root are named Roman and Minnie Castavet. In Decoding the Cherry Tree I mentioned that Chris' description of Yolanda Sheldon and her husband reminded me of the Castavets. Another movie couple that Chris' description made me think of were the parents of "Billy" in Vincent Gallo's 1998 film, Buffalo '66: Jan and Jimmy Brown.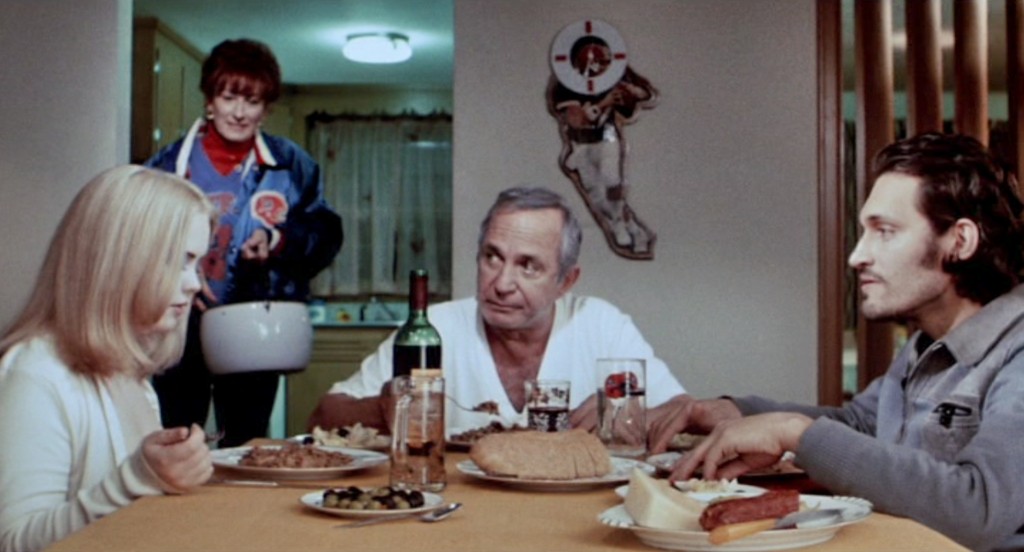 Anyway, Castavet is a coded name meaning (obviously) "to vet." In other words, the job of that couple in Rosemary's Baby, and the job of Yolanda and her husband (an Italian who's name I don't know), was to test, examine and choose a mark. That would have been Chris.
How did Chris encounter these witches? He went to Canyonville Christian Academy (then called Canyonville Bible Acadamy) with Yolanda's son Ray, who was two years older than Chris. Ray Sheldon.
Illuminati (or whatever we are supposed to call these people) code their names, too. Yes, they are usually family names, but even family names start somewhere, and the Game is centuries old. Ray seems to be a typical name. I suppose it could refer to rays of Sun, or "ray gun." "Shel" is like "shell" (a typical Sun symbol) and "ton" is a weight, like "the Liberty Bell weighs 80 pounds plus one ton." Shell-ton.
I don't know how, exactly, Ray was involved. Chris had gone to school with him, and Ray stayed in the Northwest after school. Ray is two years older than Chris, and had transferred to Canyonville from Hollywood High School.
After high school, Chris obviously kept in contact enough to travel with him to Malibu four years after graduating. But more and more it looks to me like Chris may have been pushed and pulled in all kinds of ways, from the way he named his bands (The Untouchables first, and Napalm Beach later) to the "bad breaks" he had time after time after time.
I do believe that most or all of Chris' 1980s band members were involved in the Game in one way or another. (His current band, too.)
http://youtu.be/1b26BD5KjH0
What I'm wondering now is if the whole trip to Malibu was a set-up. Chris started playing professionally in 1972, but he had established himself as a musician, guitar player, and rocker with "baby bands" while he was still in high school at Canyonville.
CANYON ville.
Students came from all over to go to the Bible Academy, Chris from Longview, Washington, and Ray from Malibu. But was there always a Washington connection? There is a town in Washington called Shelton. Shelton is about 22 miles north of Olympia on Highway 101, in MASON county. And Mason County, which includes Shelton, is just north of Thurston County, which includes Olympia.
Seattle? That's in King County.
So was that trip to Malibu a random accident? Probably not. Was Chris being vetted for a while? Probably. What better place to pick out an innocent victim than some backwoods country evangelical Bible school?
What got me thinking about all this was trying to understand albums like Elton John's Goodbye Yellow Brick Road (especially the title cut) and the Rolling Stones Goats Head Soup, both of which came out in 1973. It seems clear that was going on already, that someone very "young" was being watched.
It was in 1967, when at the age of 14, Chris moved, with his guitar, from Longview, Washington to Canyonville Christian Academy just north of Roseburg, Oregon, where he met 16 year old Ray.
ROSE BURG.
Roseburg, Oregon
Like Longview, Roseburg was always a timber town. Wikipedia says: "The city was named for Aaron Rose, who settled within the current city limits September 23, 1851. Rose, who came from German Jewish ancestry, was born in 1813 in Ulster County, New York. In 1851, he came to Oregon from Coldwater, Michigan, where he had lived since 1837. His house in Roseburg served as a tavern for many years, and was the first roadside inn in the area. Rose died in 1899."
Longview, Washington
Chris' home town of Longview, Washington, was named for a "lumber baron, developer, investor, newspaper owner, and philanthropist" named Robert Alexandaer Long. Long was born in Kentucky and lived most of his life in Missouri, but he also founded Longview, Washington and Longville, Lousiana.
"Long eventually owned many acres of land and buildings, spanning the United States from Washington D.C. to the state of Washington," says Wikipedia. In addition to planning out the city streets (which radiated out from a center named R.A. Long square), Long started the town's newspaper and "personally donated funds for the city's public library, first high school, train station, YMCA hall and its Monticello Hotel. The mills were advertised as the largest in the world." (Ibid).
Mr. Long was very generous. Maybe Mr. Long also had a secret.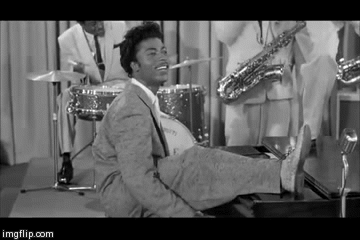 Monty Python Episode 12: Mr. Hilter and the Johnsons
As if things weren't already creepy enough, there seems to be a Nazi connection and a C.I.A. connection, joined, I believe, by Operation Paperclip and MK ULTRA. Probably because it is so creepy, that connection has been the subject of endless jokes, some more subtle than others.
There is a Monty Python episode (Naked Ant: Season 1 episode 12; recorded 21 December 1969; aired 4 January 1970; full video here) with a skit where "Mr. Hilter" is in a boarding house meeting "The Johnsons." Hijinks ensue. Later, Mr. Hilter gives a speech, flapping one arm like a chicken. One of the things he is saying is "alles mit der Mittelschmertz muss gestoppen sein," fake German for "everything with the middle-pain must be stopped."
Listening to the speech are three kindergarten-age children, and one young farmer standing off by himself. The farmer is wearing a beige cloak and a hat with a hole, a piece of dry grass stuck (like a flag?) in the hole. He is holding a two-pronged pitchfork (with a gap in the middle). And he looks a lot like Chris. Later (7:25) you see Mr "Bimmler" dressed in the farmer's clothing.
http://youtu.be/OKgHUrKZiXA
As incredible as it seems, it's hard to deny the many signs in this Monty Python episode which was filmed in December 1969, when Chris was only 16 years old.
And Malibu Barbie? (BAR BEE) She was invented in 1971, when Chris was 18 years old. She had an inflatable pool, a barbeque, and a patio with "growin' plants." (The prices all reduce to 12's and 22's, just to drive home the point, I guess.)
It's hard to believe the X goes back this far, but not impossible. After all, they do call the Sun a baby, don't they?
Remember Tobi Vail (mentioned here and here), one of the people who distributes spy footage? My understanding is that at the age of 15 or 16 she was already touring the nation in a band (Go Team) with K Records owner, Calvin Johnson, who would have already been in his 20's. It is a pretty unusual thing for parents to allow a teenage girl to do. Maybe there was something more to it.
Tobi Vail's initials are T.V. Is that an accident? I doubt it. I think controllers in this Game run in families. In 1993 Kurt Cobain wrote a song called Moist Vagina, or M.V. In writing, it was always titled M.V. Similarly, M.V. is Tobi Vail's younger sister's initials (Maggie Vail). She seems to be a spy, too, and Nirvana's "M.V." seems to be a mirror (and warning) song.
What is the ultimate goal of the string pullers who financially support these spies? Spiritual? (doubt it) Financial? (probably) Entertainment? (definitely) Power & Control? (most definitely) and I suppose the carrying on of a tradition.
But why is the C.I.A. (and other government agencies) here? There is no denying there are MK ULTRA bootprints everywhere. Are they making a big study in multi-generational transgression? In mob control techniques? Testing new kinds of spy gadgets and commercial products? Trying to see how long they can keep a human being in a state of "arrested development"? Trying to see whether it is possible to create and manage a robot army of otherwise "normal" citizens who see no hypocrisy in harming and exploiting a marked person for "treats"? Getting a peek at how "the other half" lives? Simple pornography? All of these things and more?
Bored kids pulling the wings off of grasshoppers?
Who knows!
When will it be over? That's what I want to know.