Twelve spokes, one wheel, navels three.
Who can comprehend this?
On it are placed together
three hundred and sixty like pegs.
They shake not in the least.

— Dirghatamas, Rigveda 1.164.48 c. 1500–1200 B.C.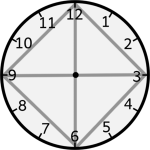 I'm not clever in math. I can notice some basic relationships, though, and I can see that both the 12 hour clock and the 360° circle are divisible by 6's (and of course, 3's). On the clock face, the numbers 3, 6, 9, and 12 can be connected with lines to form diamond with a plus sign (+). The plus sign is also a visual representation of four 90° angles – the 360° of a circle or the four interior angles of a square.
Like the numbers on the clock and the degrees in a circle, the Persian calendar 360 day year is divisible by 6's and 3's and suggests that the degrees on a circle may be partly a graphical representation of a year. Similarly, our modern calendar is divided, like a clock, into twelve units (months).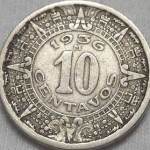 Aztec and Mayan calendars also take the form of a circle, and design elements from some of these ancient calendars have been used in modern currency.

Threes and Thirds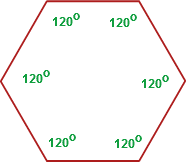 If there are 360° in a circle, then 1/3 of the circle is 120°. 120° x 3 = 360. Half of a circle is 180°, same as the interior angles of a triangle (60° x 3). Two circles would be 360° x 2 or 720°, the same as the interior angles of a hexagon (120° x 6).
The Mercedes-Benz Logo features a circle divided into thirds. That means that each interior angle would be 120°. If it were a clock, its "hands" would be pointing to 12:00, 4:00, 8:00.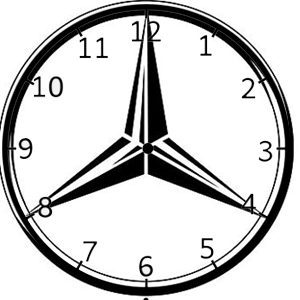 12, the number of the Hanged Man, represents the last month in the year, the top number on a wall clock, and the middle point (midday) on a Sun Dial.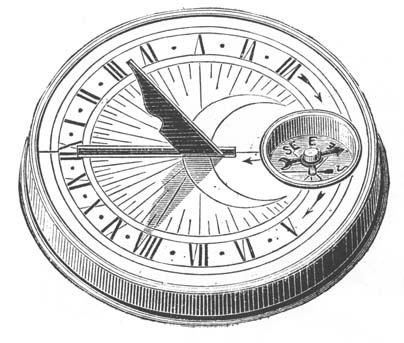 3 x 3 = 9. The fraction 1/3 is represented by an infinitely repeating decimal: .33333333 (etc). Another repeating decimal, .999… is said to be equivalent the whole number 1.