The transcontinental railroad was completed in 1869 and according to Alfred D. Chandler via Wikipedia, by 1880 the United States had 17,800 freight locomotives carrying 23,600 tons of freight, and 22,200 passenger locomotives.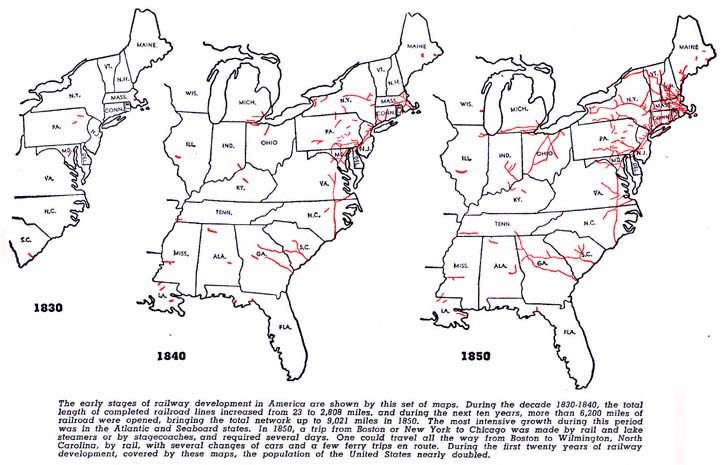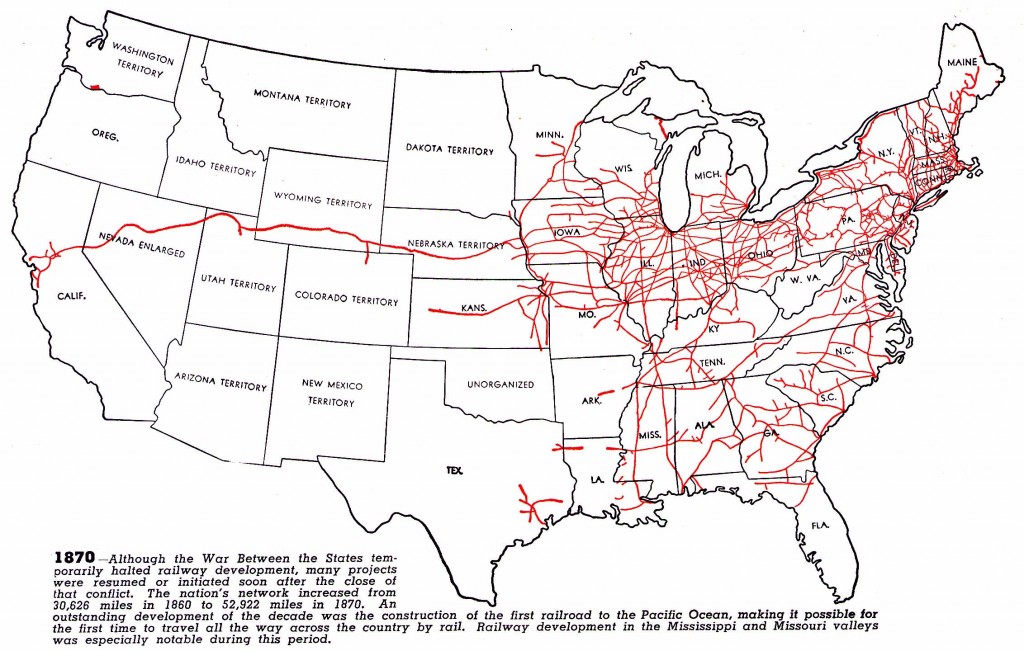 Railroad Towns, Amtrak, and The Game
The Amtrak map adds more perspective on railroad cities. Amtrak's headquarters are in Washington D.C. but Chicago is also clearly a very important hub, as is New Orleans, San Antonio, and Dallas in the south. On the west coast, it is Los Angeles, where you can take the Sunset Limited to New Orleans, or the Southwest Chief to Chicago; Sacramento, where you can take the California Zephyer to Chicago; and Portland / Seattle, where you can take the Empire Builder to Chicago.
In other words, except for the Sunset Limited, pretty much all of Amtrak's cross country routes begin and end in Chicago, and from Chicago, you can travel in every direction except for into Lake Michigan.
From what I can tell, every one of these modern Amtrak routes has a history dating back to the 19th century. Some are combinations of two or three historical routes, others may have had their paths altered slightly, but for the most part, they are 19th century routes passing through old railroad towns. It stands to reason that Washington D.C., Boston, Philadelphia, Cleveland, Chicago, St. Louis, New Orleans, San Antonio, Kansas City, Los Angeles, Sacramento, and Portland/Seattle were important railroad hubs in the 19th century as well as today. That said, the cities that really stand out on this map as hubs are Washington D.C., Chicago, and New Orleans – three cities that also stand out in the Game. Other towns worth noting are Salt Lake City which is just South of Ogden, Utah (golden spike); and Sacramento, a gold rush town and the California State Capitol.
Sacramento was also the Western end of the transcontinental line.